July 18, 2014
Phoenix's LaneTerralever acquires Buzz Mouth, continues expanding after merger
---
Phoenix's LaneTerralever acquires Buzz Mouth, continues expanding after merger
Phoenix Business Journal
By Hayley Ringle

LaneTerralever, a Phoenix-based full-service marketing agency, has acquired Buzz Mouth for an undisclosed price.
Buzz Mouth is a Phoenix-based, two-employee digital strategy and execution firm that works in marketing and advertising.
Buzz Mouth CEO Aaron Bare, who will be innovator-in-residence for LaneTerralever, is well known in the field since he travels often to speak on digital strategy and disruption theory, said Chris Johnson, LaneTerralever's president.
"We're always looking for good people to bring in," said Johnson, who is also bringing in the other Buzz Mouth employee. "Disruption theory has a lot of interest with our enterprise clients. Companies want to be the disruptor, rather than the disruptee."
Disruptive innovation and technology disrupts an existing market, such as what cell phones did to landline phones.
The acquisition deal was finalized July 1 and announced Wednesday for the newly-merged LaneTerralever.
"We were attracted to Buzz Mouth, and specifically to Aaron (Bare), because of his philosophy and point of view," said LaneTerralever CEO Beau Lane in a statement. "The clients this acquisition brings signifies our commitment to progressive, new technologies. We appreciate Aaron's courage to take the steps and seek opportunities for disruption, as this is in alignment with our values to be bold and make impact in the market for our clients."
Bare is a former Accenture consultant and entrepreneur-in-residence for the Thunderbird School of Global Management. He has sold 10 companies and supported numerous others as a business strategist and advisor.
In his new role, Bare will be engaging with audiences through consultancy and speaking engagements. His focus is to help companies understand the concept of disruption as an opportunity, and how to converge the philosophies of the entrepreneurial model with enterprise, according to a LaneTerralever statement.
"As a marketing industry leader with impressive work and reputable clients, LaneTerralever provides me with a prestigious platform for sharing my expertise and philosophies," Bare said in a statement. "I'm confident in the timing and strategy behind this partnership. It's my goal to help accelerate and support LaneTerralever's continued growth and success."
Terralever, a former Tempe-based digital marketing agency, merged with E.B. Lane, a long-tenured Phoenix marketing firm, in October 2013.
The merger won the 2013 Deal of the Year award by the Association for Corporate Growth's Arizona Chapter.
The goal with the merger was to double the company's revenue within five years.
Lane said the merger saw immediate success with 25 percent revenue growth in the first quarter. The company has been able to add services and win accounts that neither agency would have won alone.
LaneTerralever's clients include Time Warner Cable, Republic Services, Blue Cross Blue Shield of Arizona, Fox Restaurant Concepts, Meritage Homes, the Phoenix Convention Center, the Arizona Cardinals and Honeywell Aerospace.
The now 120-employee company has also grown by 30 employees since the merger. LaneTerralever is still looking to hire at least five more people, including developers, account managers, user experience managers and digital media.
"Our biggest challenge has been finding the right talent," Johnson said. "Our growth has created excitement for our people. Our goal is to maintain that momentum."
The former E.B. Lane office in Phoenix, now the merged LaneTerralever office, has also undergone a dramatic change as the office was opened up and expanded. Construction is still ongoing to finish the changes, Johnson said.
---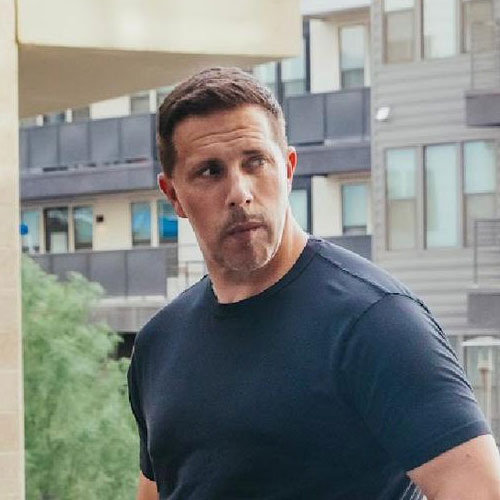 Aaron Bare is a Wall Street Journal, USA Today, and #1 Amazon Bestselling Author of Exponential Theory, Founder of the Change Agents Academy, and IAF Endorsed Facilitator.