June 1, 2012
Arizona tech companies off to Silicon Valley for VC Pitches
---
Arizona tech companies off to Silicon Valley for VC Pitches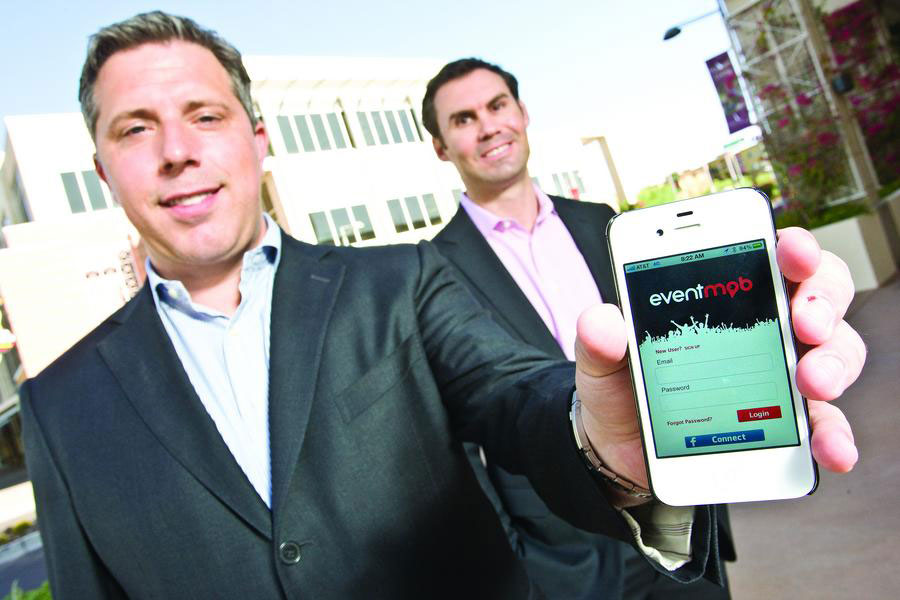 By Patrick O'Grady, Phoenix Business Journal
Silicon Valley Bank is taking 11 companies on a road show to visit California investors and hopefully drum up some interest in the local market.
Nine of the 11 companies participating in the Southwest Showcase are based in Arizona, a big boon for some of the state's tech startups. Two companies from Colorado also will be part of the showcase.
The goal of the one-time event, to be held June 5 in Palo Alto, is to establish more connections among Silicon Valley Bank, Arizona technology companies and the bank's clients, which include numerous venture capital firms, said Dax Williamson, the bank's deal team leader in Tempe.
"We're doing this as specific to the Southwest because of our growth here," he said.
Silicon Valley Bank announced in January that it was opening a technology center in Tempe, which eventually would create up to 220 jobs. It has had a small team in the Valley for more than a decade, responsible for connecting the Phoenix area with the California technology hub.
Next week's road show is similar to what the bank does twice a year: It selects between two dozen and three dozen companies from across the country to showcase to a group of venture capital firms, Williamson said.
Two Phoenix-area companies have taken part in the national road show in past years: Gilbert-based Infusionsoft, which makes marketing and communications software for small businesses; and Flypaper Studio of Phoenix, which develops software for educational uses and digital displays.
Williamson said given the poor history of venture capital flowing into Phoenix and Arizona, Silicon Valley Bank officials hope to help companies make more connections and let its clients know about tech businesses that have potential.
"We're hoping that some of these investors will make a 'love connection,' if you will, in terms of finding a good match," he said.
Lack of venture capital
There's been a dearth of venture capital in Arizona and the Southwest in general. In the first quarter, Arizona, New Mexico, Utah and Nevada accounted for $91 million in venture investment out of the national total of about $5.7 billion, according to PricewaterhouseCoopers and the National Venture Capital Association's MoneyTree Report.
Arizona scored three of the Southwest's top four deals in the first quarter, with $16 million going to Gilbert-based Unique Home Designs Inc., $13 million to Scottsdale-based 41st Parameter Inc. and $10 million to Scottsdale-based Cayenne Medical Inc.
Most of the companies going on the bank trip are hoping to land between $500,000 and $5 million each.
Aaron Bare, co-founder and CEO of EventMob, a Valley-based company that helps businesses promote spontaneous events, said it is working on a beta of its software and is looking for $1 million in funding.
In addition to investor connections, the road show offers an education about what Silicon Valley venture capitalists are looking for, said Bare, who also is entrepreneur in residence at the Thunderbird School of Global Management in Glendale.
"From raising significant money for past startups, we know that participating in these events (is) essential in building a successful startup brand from both a financial and human capital perspective," he said.
Scrappy entrepreneurs
There also is the possibility that Silicon Valley investors are more willing to invest in companies and keep them where they started rather than requiring them to move to California.
"Silicon Valley is starting to take a more serious look at startups outside (California) as they look to deploy their monies in the most effective way. We want to be one of those companies and gladly cheer on all the other startups participating from Arizona," Bare said.
Bulbstorm, a Phoenix social marketing company participating in the showcase, is trying to finish a $7 million financing round. It already has $2.6 million committed, said CEO Bart Steiner.
"It was a great opportunity for us to get an audience with some of the Silicon Valley VCs," he said.
Bulbstorm raised $3 million in a previous round, and Steiner said finding more money in Arizona can be challenging at best, despite an entrepreneurial tech market that has been developing.
"I think what you've got is a lot of scrappy entrepreneurs with good ideas that are trying to support them," he said. "There's not a reason we can't be successful here."
The showcase will feature 26 representatives from 15 Silicon Valley venture firms. More than 40 companies applied to participate, and 11 were selected.
"For us, connections are everything," Williamson said. "That's the value-add that companies get by working with us."
---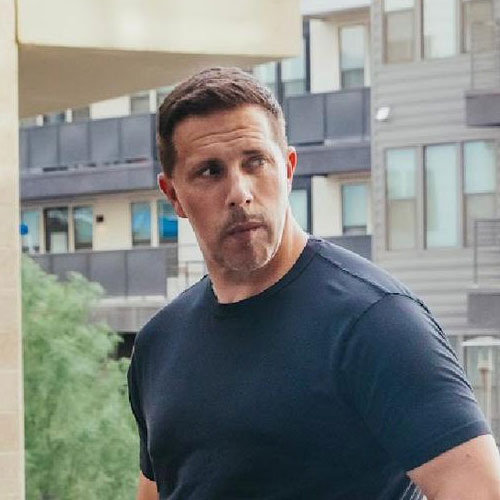 Aaron Bare is a Wall Street Journal, USA Today, and #1 Amazon Bestselling Author of Exponential Theory, Founder of the Change Agents Academy, and IAF Endorsed Facilitator.