December 21, 2015
AZ Tech Council, AZ Collaboratory help startups with equity crowdfunding
---
AZ Tech Council, AZ Collaboratory help startups with equity crowdfunding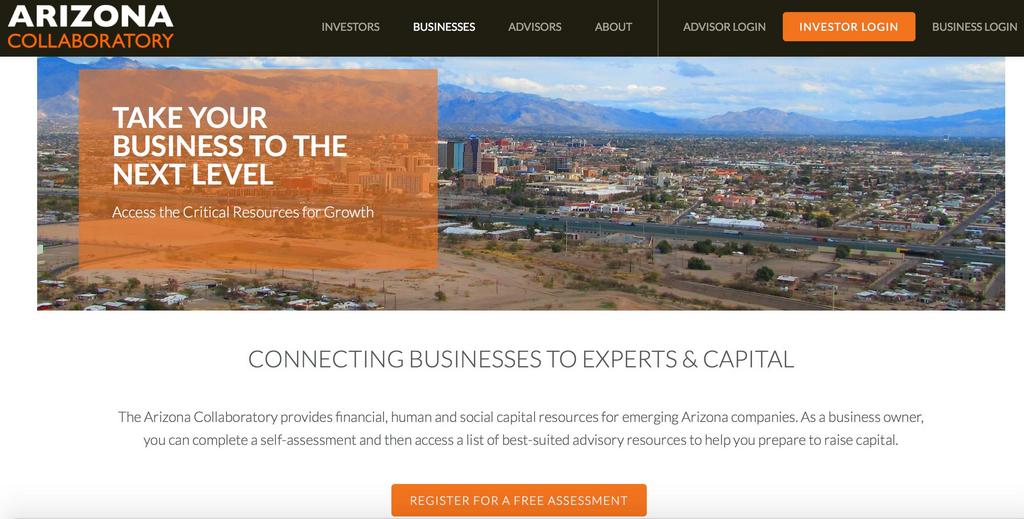 Phoenix Business Journal
By Hayley Ringle
The Arizona Technology Council has partnered with Arizona Collaboratory Inc. to help startups prepare and secure capital through equity crowdfunding.
Tech council members now have access to the Arizona Collaboratory portal, the first of its kind in the state, which offers access to advisers, funding preparedness experts, financial assessments and the opportunity to solicit and raise capital from accredited investors throughout the U.S., said Dan Nienhauser, executive director of the Arizona Collaboratory.
"Our focus is to serve a variety of industries within Arizona," Nienhauser said. "Our portal will be networked with other platforms and portals across the country to gain access to other investor pools from outside the state."
Arizona Collaboratory, a nonprofit collaborative network committed to growing Arizona's economy, has the portal to help companies understand preparing for capital is the same whether they're online or offline. Companies still need to have a strong management team, strategic planning and a reason the market will buy from them, he said.
The portal had a soft launch earlier this month and will be formally launched at the end of the year.
"Our objective is to help these emerging growth businesses prepare those aspects so when they begin to solicit from investors that everything is set up," Nienhauser said. "Digital finance, in terms of equity crowdfunding platforms, is going to disrupt the ways small companies have access to capital beyond what it's replacing."
Arizona Collaboratory is in talks with other membership organizations, such as various chambers of commerce, to sign up so its companies can take advantage of the portal. The plan is to have up to 30 membership groups with access to the portal.
"The Arizona Collaboratory seeks to solve two persistent problems in our state – funding preparedness and the funding gap," Steve Zylstra, president and CEO of the Arizona Technology Council, said in a statement. "Companies seeking capital without adequate preparation or experience in securing capital, and companies seeking $1 (million) to $10 million in investment, will now have an online portal to explore new opportunities. We look forward to working with Arizona Collaboratory to help bolster the capital needs of the technology community."
Gov. Doug Ducey signed House Bill 2591 into law in Aprilwhich allows companies to raise up to $2.5 million and non-accredited investors to give up to $10,000 each through equity crowdfunding.
It is anticipated that an Arizona-specific crowdfunding financial platform will be available prior to the end of the calendar year.
I addressed the issue in January 2014 in a cover story on how companies can legally access capital.
"There's a lot of options for funding preparedness," said Aaron Bare, a founding board chairman of Arizona Collaboratory. "Part of our role is to help companies find the right resources before going to equity crowdfunding. We also will guide them away from crowdfunding if they're not prepared for that."
Online investment platforms enabled by the 2012 JOBS Act, accounted for 8 percent of all funding in 2014. This new funding mechanism has become available in the wake of SEC regulation guidelines as a result of the JOBS Act.
There is no charge to access the portal, but the consultants/experts will charge for their services.
A couple dozen companies have already signed up to the portal, Nienhauser said.
Interested startups who are members of the AZ Tech Council can register now and obtain preliminary business and advisory information by clicking here.
---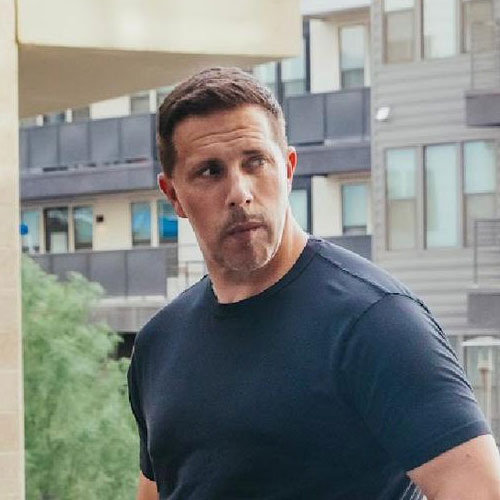 Aaron Bare is a Wall Street Journal, USA Today, and #1 Amazon Bestselling Author of Exponential Theory, Founder of the Change Agents Academy, and IAF Endorsed Facilitator.