Facilitator
---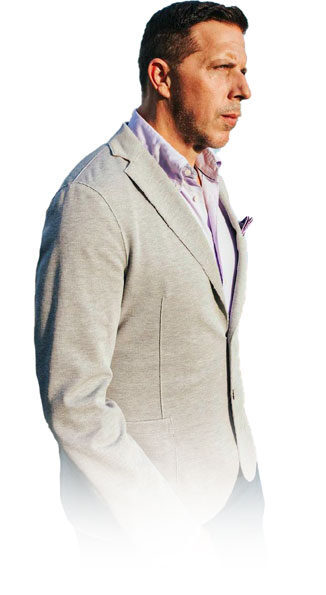 "No problem can stand the assault of sustained thinking." – Voltaire
Aaron Bare is a Change Agent and the Wall Street Journal, USA Today, and #1 Amazon Bestselling Author of Exponential Theory (X-Theory). Beyond traveling to nearly 100 countries and all 50 States, he's a World-Class Strategic Facilitator working with the leadership of companies such as Google, Daimler, Coca-Cola, and Belfius Bank. He has facilitated innovation and strategy at over 500 companies. Aaron has appeared on 20 of the top 250 podcasts and is also highlighted as 10 Leaders to Watch in 2022, listed on 50 under 50 Leaders, 40 under 40 Leaders, 35 under 35 Entrepreneurs, and one of his companies has been awarded "Most Innovative Company in the U.S."
Aaron was the former Entrepreneur-in-Residence at Thunderbird School of Global Management at Arizona State University (Ranked #1 in Innovation, 7 years in a row) and Singularity University at NASA Ames campus in Mountainview, California.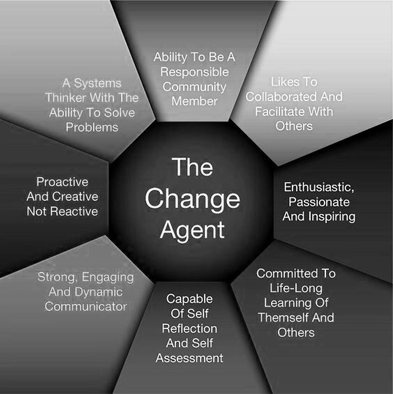 Aaron has been exposed to some of the most repeatable, predictable, scalable, and sustainable business models. He often facilitates business model development for exponential venture backed startups and even works with the Boards of Global 100 Companies. Aaron Bare holds an MBA from the Thunderbird School of Global Management and an MA from Indiana University. He lives in Arizona. Aaron has been trained and mentored by leading Exponential and Flow Thought Leaders like Peter Diamandis (Singularity), Ray Kurzweil (Google), Steven Kotler (Flow Research Collective), Alex Osterwalder (Business Model Canvas), Ash Maurya (Lean Canvas), and Salim Ismael (OpenExO, Exponential Organizations).
Aaron studied and interviewed Exponential Leaders like Elon Musk, Bill Gates, Jeff Bezos, Larry Page, Sergey Brin, Eric Schmidt, Steve Jobs, Tim Cook, and more about their Mindset, Beliefs, and Attitudes in the 15-year research project leading to Exponential Theory; the Power of Thinking Big. This material is part of the facilitated experience that leads our clients to exponential gains.
---
What is Strategic Group Facilitation?
Facilitation is to make things easy. It combines all of the above education and experience at once. Leveraging group flow, Aaron has created one of the best products on Earth to make change easier while setting leadership and their companies up for exponential growth.
Using the New VUCA Model explained in Exponential Theory, Aaron engages clients by creating a Vision, Understanding, Clarity, while practicing Agility.  Aaron seeks to create the client's desired outcomes through a facilitated experience to bring the group to action, not consensus. While facilitation is not training it's still a significant part of creating certainty for Learning and Development Departments today.
Our experience with Corporate Learning has led to over 50% increase in productivity using Flow Mechanics. Aaron has created a lower investment threshold than customized training, yet still a higher focus on creating the desired outcomes. Aaron is able to create 10x exponential results on clients' investment with his facilitation.  This is simply not available from other traditional learning and development outcomes.
The difference between training and facilitating (according to Barbara McKay):
Learning versus thinking
Hierarchical versus collaborative
Applying versus communicating
Linear versus flexible
Longer term versus immediate
Mentoring and Coaching, on the individual level, is another way to understand the difference between training and facilitating. Group mentoring is training, while group coaching is facilitating. The goal of excellent facilitation is to align the group in action, not in consensus. We eliminate the collective illusions between private and public opinions among the group, aligning and merging the massive transformative purpose. Ultimately, we make it easier to be part of something bigger than oneself by capturing Group Flow, which aligns action and creates momentum.
Facilitation holds the key to galvanizing a group towards a common vision, mission, values, and purpose. Our Cultural Performance Audit empowers us to measure gains from Facilitated Experiences and allowed Aaron to measure the results of his work, guaranteeing a 10x return on investment.
---
When?
Clients engage Aaron Bare and Co. through custom experiences or through annual subscriptions that consist of a combination of commitments.
Facilitated Experiences:
Custom Speaking – craft exponential innovation and entrepreneurship into a moving experience.
Custom Workshops – create a workshop to galvanize action in varying durations:

Custom 4-Hour Workshop
Custom 1-Day Workshop
Custom 2-Day Workshop/Weekend Retreat
Custom 3-Day Enhanced Workshop
Custom Week-Long Facilitation Workshop

Board Meeting Facilitations – work with executive leadership directly in varying repetitions:

Monthly Meeting Facilitation
Quarterly Meeting Facilitation
Annually Meeting Facilitation
---
Where?
Facilitation Experience:
Aaron has facilitated some of the best companies in the world in every livable continent on the planet.
He's facilitated and worked with global consultancies such as Oxford Leadership, Warm Decent Human Beings, Kaos Pilot, Hyper Island, Mission Control, and Accenture.
He has lectured and facilitated at universities like Thunderbird, ASU, Singularity, Harvard, Stanford, MIT, Duke, UNC, NC State, UC Boulder Digital Works, St Thomas, University of Akron, NC A&M, Florida International University, Nova University, George Washington University, American University, Georgetown University, Temple University, Tulane University, University of New Orleans, St Louis University, Washington University, Stanford University, Santa Clara University, Pepperdine University, the Citadel, Charleston College, University of South Carolina, Clemson, and Wake Forest.
In the technology sector, he's worked with Google, Apple, Amazon, Facebook, Microsoft, Tesla, Cisco, Adobe, Intel, HP, Slack, Autodesk, Dropbox, Salesforce, Indiegogo, What 3 Words, Carbon 3D, GE Digital, Fujitsu, Telenav, Phillips, Huawei, BitAuto, Hubspot, Linkedin, YouTube, Tencent, Alibaba, YouKo, Baidu, Oracle, IBM, Ramboll, Danfoss, Signify, Peezy, Mobility Sensing, Proterra, Trust Pilot, Nexar, Eved, WalkMe, 3M, mPrest, Drive, Zendesk, Neuron, Aptiv, Wix, Expedia, FiveAI, and Midea.
Within the automotive industry, he's worked with organizations like Daimler, GM, Carmera, AutoFleet, Maniv Mobility, Via, Filld, Ridecell, Tom Tom, Wrench, Migo, Drive.AI, Iris, Delphi, Marble, and GogoVan.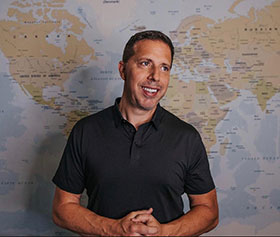 In the banking and finance industry, he's facilitated with Belfius Bank, JP Morgan, BNY Melon, Barclays, The Lending Club, Paypal, Intuit, The Met, TIAA-CREF, MetLife, AMEX, AIG, Danske Bank, and Citi.
Within telecommunications, past clients include Singtel, AT&T, Siemens, Ameritech, SNET, and Pac Bell.
His transportation experience includes working with Boeing, Embrear, KLM, Novo Nordisk, DHL, UPS, FedEx, Uber, Eurostar, Network Rail, Virgin, NASA, Windward, Via, Maersk, Donkey Republic, Harley-Davidson, Faxi, Carwow, and Wayfindr.
Past media clients include Vice Media, Keshet, Telemundo, NBC, Comedy Central, and Viacom.
His energy experience portfolio has names like BP, British Gas, APS, SRP, and Shell.
Within consumer product goods, he's worked with major brands like Coca-Cola, Starbucks, Lego, REI, Adidas, Nike, FujiFilm, Clorox, Dupont, Morning Star, Modcloth, ASOS, Pfizer, JnJ, L'Oreal, Gilt, Household, Sainsbury, Tony's Chocolonely, Carousell, and Eu Yan Sang.
Finally, his government experience includes organizations like Arizona Commerce Authority, Copenhagen Institute of Future Studies, Green Mobility, Copenhagen Solutions Lab, Amsterdam Institute, Port of Rotterdam, Tel Aviv Smart Cities, Israel Smart Cities, Israel Smart Mobility Initiative, San Francisco, Seattle DOT, Future Cities Catapult, and Singapore Ministry of Transport.
---
Why?
From groups of people to high-performing teams:

Aaron facilitates groups of individuals into high performance teams through the neuroscience and behavior-based approach known as Flow. His experience and expertise has uniquely qualified him to create Selfless, Timeless, Effortless, and Richness in group discussions.
Aaron's facilitation experience is tracking over $4 billion in documented results and according to Flow Research Collective, flow has been studied by Google and the NAVY SEALS, two organizations that have put a large amount of investment into their talent. McKinsey, Harvard, DARPA, and University of Sydney have all found that Flow is the biggest factor of success in any organization. Business Week claims it to be the Skill for the 21st Century.

Harvard found subjects to have THREE DAYS of heightened creativity after the flow state.

Advanced Brain Monitoring & Darpa found subjects to have a 490% increase in skill acquisition.

The University of Sydney found subjects to have a 430% increase in creative problem solving!

McKinsey found 500% increase in productivity by executives who regularly access flow states.
In Aaron's Magnum Opus – Exponential Theory, he has created is a collection stories that he has used in facilitating with over 100 companies. Facilitating group flow is the art and science of crafting dialogue and discussion that moves people to action and exponential long-term gains.
---
How?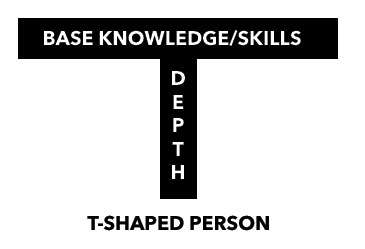 Aaron seeks to create outcomes that are repeatable, predictable, scalable, and sustainable (thrivable). Aaron can help with Board Room Strategic Planning to Front Line Value Proposition Creation and everything in between. Ultimately, Aaron works to create organizational alignment. He works to invigorate the T-Shaped Person to create the exponential outcomes in their work as individuals and in the collective group. Aaron uses a variety of tools presented in his book, including the Emerging Technologies Stack (below) to generate unique conversations and a sharp focus on reimagining the future for you personally, professionally, and organizationally.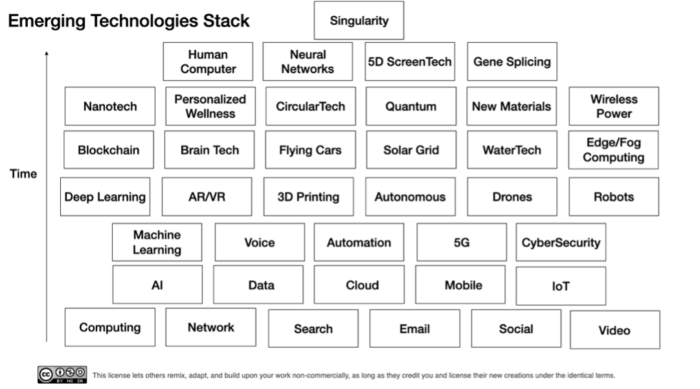 Aaron can realign the business model using a variety of tools such as his own Simplified Canvas, the Lean Canvas (Maurya), the Business Model Canvas (Osterwalder), the Value Proposition Canvas (Osterwalder) and the Exponential Canvas (Ismael). Often, companies will engage Aaron and our team to create a framework that aligns their vision, mission, values, and purpose, to galvanize leadership into a clear direction. We can take pieces from our frameworks and customized a solution for any client.
Our Best Practices for Facilitating:
Set agenda and ground rules.
Know self, respect others.
Create inclusion.
Stay focused.
Get participants doing and testing decisions quickly.
Listen actively, be curious.
Create open dialogue, dig deep.
Debate unintended consequences.
Galvanize purpose.
Have fun!
Rates depend on a variety of inputs, whether Aaron Bare facilitates or one of his trained Certified Exponential Facilitators.  Other considerations are time, duration, travel, and customization.  Contact Aaron for more information.