June 7, 2023
Aaron Bare in Fast Co.: Preparing for ups and downs in the marketplace
---
15 Strategies to Prepare for the Ups and Downs in the Marketplace
June 7th, 2023 Featuring Aaron Bare
Hope for the best. Plan for disruption.
Life is full of uncertainties, and that includes an unpredictable business environment. What can leaders do to secure their company's future and team stability during tough economic times? One solution is to prepare and plan ahead—based on the market trends—so your company and stakeholders will be ready and skilled to face the challenges that may come your way.
Here, Fast Company Executive Board members share their go-to methods that leaders can implement to effectively manage the risk and uncertainty in their day-to-day business operations.
1. ADAPT A THREE-PRONGED, ALL-SEASONS STRATEGY.
Implementing a three-pronged, all-seasons strategy to weather and excel in all market conditions is key. Here's how a real estate company in our portfolio implements this: 1. provide day-to-day property management and rental service—typically stable and recession-proof; 2. provide renovation services for "normal" economic situations and steady cash flow;  3. provide brokerage—through buying or selling—to excel in good times. – Walid Al-Hajj,Technium Consulting Inc.
2. HIRE CROSS-FUNCTIONAL LEADERS TO REACH REVENUE GOALS.
Hiring cross-functional leaders who can drive revenue is essential in business. I also recommend that leaders implement data science to continuously shorten sales cycles. This keeps top-line growth stable. – Ben Sever, Phoenix Portfolio Partners
3. CONDUCT A FINANCIAL FORECAST.
New business is always an unknown. Years ago, I was introduced to a method to forecast our new biz pipeline with revenue and the percentage likely to close. The net sum was our projection. A simple and clean way to manage. – Gretchen Goffe, DTLiveLAB
4. CREATE A FLEXIBLE BUDGET PLAN.
Be flexible with your budget. While budgets are important, they should not be rigid and should allow for adjustments to be made as circumstances change. Leaders must be willing to deviate from the budget when necessary and make changes to their strategy based on the evolving business environment. – Steve Smith, Esker
5. UTILIZE ANALYSIS SOFTWARE TOOLS.
You'll gain a clearer picture of your business performance and improve your risk management capabilities if you use financial analysis and forecasting software. This helps you to overcome any uncertainty in your business operations or the economy. Our agency uses this type of software for profit analysis, cash flow forecasting, overall financial analysis, and other insights. – Tom Shapiro,Stratabeat, Inc.
6. ASSESS BUSINESS OPPORTUNITIES AS WELL AS POTENTIAL RISKS.
Leaders need to be constantly looking at opportunities but also risks at the same level and frequency. They need to know how to take advantage of tailwinds and how to mitigate risks at the same time. The constant review of these factors will allow leaders to effectively illuminate and execute improvements and identify areas to focus on before the business is impacted. – Daniel Brillman, Unite Us
7. PLAN AHEAD FOR DISRUPTION.
Realize that making no decision is a decision. The risk of doing nothing will certainly lead to being disrupted.  So making decisions on the current variables, iterating, learning, and growing are keys to effectively managing any risk. Small bets add up to exponential gains. – Aaron Bare, Change Agents Academy
---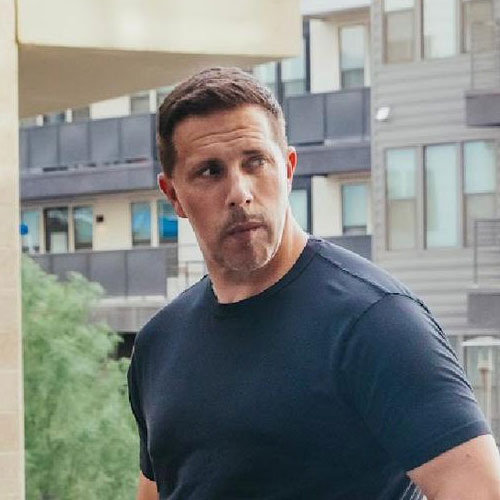 Aaron Bare is a Wall Street Journal, USA Today, and #1 Amazon Bestselling Author of Exponential Theory, Founder of the Change Agents Academy, and IAF Endorsed Facilitator.