August 10, 2023
Aaron Bare in Fast Co.: Authoring a book can catapult your career to the next level
---
Not only can publishing a book land you speaking gigs around the world, but it can also push your boundaries and help you clarify your own ideas.
By Anna David, Originally published in Fast Company 8/9/23
The reason for publishing a book goes far beyond merely sharing knowledge and stories. As a New York Times bestselling author of eight books and the founder of Legacy Launch Pad, a company that helps business owners publish authority-building books, I've seen the power of influence that comes from publishing quality thought leadership.
Not only can the process of publishing an authority-building book land you speaking gigs around the world and help you reach new clients and partners, but it can also push your boundaries and help you clarify your own ideas. If you're a business leader or industry expert who is hesitant about authoring a book, I asked eight members of Fast Company Executive Board Book Authors, a community I lead, to speak from their experience about how their book(s) changed the game.
1. IT CAN LAUNCH YOUR PERSONAL AND PROFESSIONAL BRAND.
My book, Exponential Theory: The Power of Thinking Big, has created my personal and professional brand. It has been a self-fulfilling prophecy for my business. It has opened doors to books, facilitations, speaking gigs, new clients, and revenue for my business development. – Aaron Bare, Change Agents Academy
2. IT CAN SERVE AS A TOOL FOR YOUR CURRENT CLIENTS.
Clients who have read at least one of my books are better clients. They have already had a chance to think through whether or not they have problems that we can solve for them. We have a common vocabulary around the methods I've developed and that allows us to go deeper right away. All of this leads to larger, more impactful engagements. – Katherine Radeka, Rapid Learning Cycles Institute
3. IT CAN BRING YOU INTERNATIONAL CREDIBILITY.
Publishing The Bezos Letters: 14 Principles to Grow Your Business Like Amazon enhanced my credibility, reputation, and authority in the U.S. and internationally. (It has been translated into 19 languages.) This additional visibility directly translates into increased opportunities for speaking and consulting, as people assume a level of competency. – Steve Anderson, Catalyit LLC
4. IT CAN HELP FACILITATE MEANINGFUL CONVERSATION.
My business serves a global vision and community around comprehensively approaching strategy to execution. My book has helped me to introduce these ideas globally and facilitate thoughtful conversations through fireside chats with executives and teams. The book gives us a common frame of reference and allows each individual time to absorb the concepts, leading to rich and actionable discussions. – Whynde Kuehn, S2E Transformation Inc.
5. IT CAN INSPIRE CREATIVITY.
Writing and editing my speculative fiction novel, Rancho, taught me how to access creative inspiration more consistently. I bring the relentless dedication it takes to write a novel and the magic of creativity to my clients daily. – Julie McLaughlin, Alvarez & Marsal
6. IT CAN ATTRACT NEW CLIENTS AND PARTNERS.
Writing a book has led to more stages and media platforms to share my message. The increased exposure has led to more clients and partnerships. – Jevon Wooden, BrightMind Consulting Group
7. IT CAN HELP CRYSTALIZE YOUR IDEAS.
Beyond positioning, thought leadership and lead generation, publishing a book can help the process of researching, curating, distilling, examining, defending, releasing, structuring, synthesizing, expressing, and stripping your ideas down and starting them over. Moreover, it has been incredibly helpful in crystalizing key ideas, processes, applications and, eventually, products, services, and strategies that lead to impact, revenue and growth. – Jonathan Fields,Spark Endeavors | Good Life Project®
8. IT CAN BE EVIDENCE THAT YOUR PROCESSES WORK.
The credibility that a well-researched book can bring to a sales conversation about a consulting or advisory engagement is second to none and has resulted in much new business over the years. Having a book is a way to show the work behind a process or solution to a complex challenge in a way that few other mediums can do the same. – Greg Kihlstrom, GK5A
---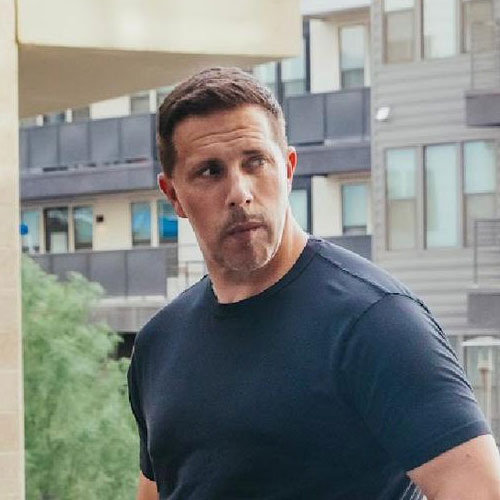 Aaron Bare is a Wall Street Journal, USA Today, and #1 Amazon Bestselling Author of Exponential Theory, Founder of the Change Agents Academy, and IAF Endorsed Facilitator.