April 25, 2023
Aaron Bare featured in CXO Magazine
---
Aaron Bare is a leading strategic facilitator (IAF Endorsed Facilitator – top 1%), futurist, storyteller, and author of a Wall Street Journal, USA Today, and #1 Amazon Bestselling book, "Exponential Theory, the Power of Thinking Big." Aaron's career has made him the sage on the stage and the guide on the side to some of the top exponential thinkers. He is a results-focused conscious leader that understands how to create a high-performing organization, deliver a message to the masses, and cultivate trust to solve any issue, in any room, anywhere, anytime.
Through his facilitation work, Aaron has generated over $4 billion in documented results for his corporate clients and generational impact with his community facilitation. Aaron has facilitated corporate strategy and innovation at NASA, Stanford, MIT Media Lab, Daimler, Coca-Cola, Google, Facebook, Adobe, Amazon, and Belfius Bank. He works directly in the Board Room and throughout the Executive ranks, putting on Innovation Workshops, Leadership Retreats, and Strategic Planning Sessions.
Aaron co-created the Bridge Forum in his community facilitation initiatives, a national community-focused forum bridging the gap between police and the communities they serve. Through this, Aaron has helped facilitate the conversation to help both sides create new meaning and build a metaphorical bridge and process to communicate. Beyond the Bridge Forum, Aaron continues to impact the world with a massive transformative purpose of creating one million exponential leaders. To do this, Aaron has also led facilitations for Oxford Leadership, Hyper Island, WDHB, Wizard Academy, Flow Research Collective, Conscious Capitalism, and Kaos Pilot.
In addition to his recognition as one of the top facilitators in the world, Aaron is a serial entrepreneur and company builder. He's launched and sold 12 companies, three scalable educational programs (each impacting over one million people), three non-profits, and three accelerators. He is also a venture partner and scout at a venture capital firm and a venture studio. Aaron started his career as a strategist turned full-stack developer at Accenture, where he fostered his standards of excellence and deep strategic and technical knowledge.
Aaron Bare holds an MBA in Global Management from Thunderbird School of Global Management, an MA in International Studies from Indiana University, and a BS (Honors) in Business from Indiana Institute of Technology. He has two kids (Bali + Maverick) who drive him to improve the world, and he makes his home in Scottsdale, Arizona.
In a conversation with CXO Magazine, Aron talks about his career, his role as a strategic facilitator, his book Exponential Theory: The Power of Thinking Big, and much more.
---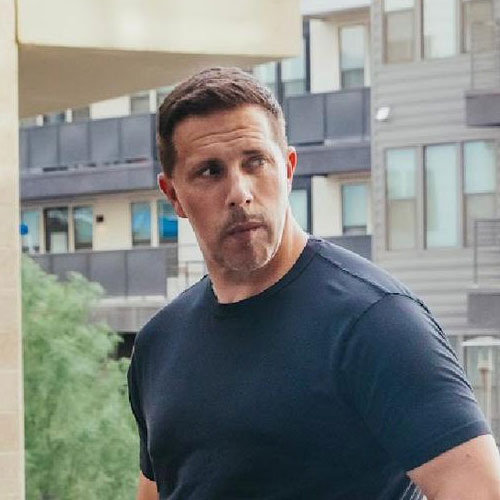 Aaron Bare is a Wall Street Journal, USA Today, and #1 Amazon Bestselling Author of Exponential Theory, Founder of the Change Agents Academy, and IAF Endorsed Facilitator.